What Good Happened in the World Last Week?
Turns out ALOT, loves!!
Happy Monday, everyone!! And we have the perfect way for you to start the workweek! As you know, we've been partnering with Rossella to bring you some Just Good News to compliment whatever else you're hearing about happening in the world. And boy, did some good stuff go down. From Michelle Obama giving a inspirational speeches to new discoveries about the pyramids in Egypt, we have all the juice! Check out the top stories below. And don't forget, when you come across some more good news, please share it with us!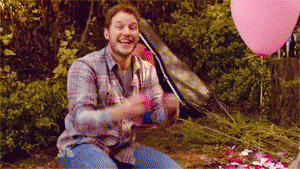 Just in case you didn't think people weren't awesome…
A terminally ill 5 year old wished for Christmas cards this year and was given over 14,000 in one day from strangers! Read more here and make your heart melt now.
Reunited at last!
The California wildfires are beyond devastating. After losing your home, some people also lost their pets. But, thanks for some local animal shelters and vets offices many were rescued and returned to their owners. Tear. Read about how folks were reunited with their furry friends.
Michelle, you said it girl!
The former First Lady, Michelle Obama is dropping some serious burns in her speech! But she also warms our hearts at the end. Well said Michelle! You can check out her inspirational message to the tech world here.
Just when you think you know it all...
Scientists found a new way to scan the space in the pyramids. And boy did it provide some interesting results. Apparently the Giza Pyramid has some extra chambers! What do you think might be hiding in them? You can check it out all the research over at economist's Muons Cosmic Rays.
Kids do the most magical things..
This 4 year donated her piggy bank to a police officer with Cancer because it's the nice thing to do. OMG. She's the most adorable.