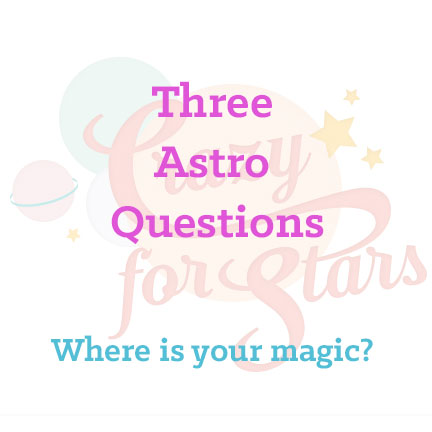 Three Astro Questions
We understand that everyone has their own special blend of magic. The goal of our resident Astrologer is to help you understand the unique blend of magic you bring to the world! Our resident Astrology has over 5 years of experience giving professional readings, with a focus on using astrology to empower and inspire others.
This mini reading will accomplish the following:
Introduce you to your unique natal chart (a copy will also be emailed to you)

Answer any three burning questions you have regarding your chart, upcoming trends in your life or any current difficulties you are experiencing.
Reading is available via chat or email. As soon as our Astrologer receives your questions, your response will be sent within 48 hours.