Make self-love and self-care a priority by having all the development tools delivered to your front door, monthly, in an inspiration box.
Starting at only $39 per month for the full sized box with no contract.
"The act of creating a ritual is planting a seed in your subconscious mind, which in turn puts you in the correct vibrational frequency to receive what you are asking for." Semra Haksever
What's Inside to Help you Discover your Inner Magic?
Crystals, Candles, Tarot Cards, New Affirmations
At Least 5 Rituals to Add to Your Routine/Wellness Regime
Fun Activities, Fun Exercises
Detailed Information About How to Use Off Your Magic Tools
Self-Love Challenges, Manifestation Tips
Your Little Zen Box will have 5 -7 of these items up to 60% off the price of buying each of them separately.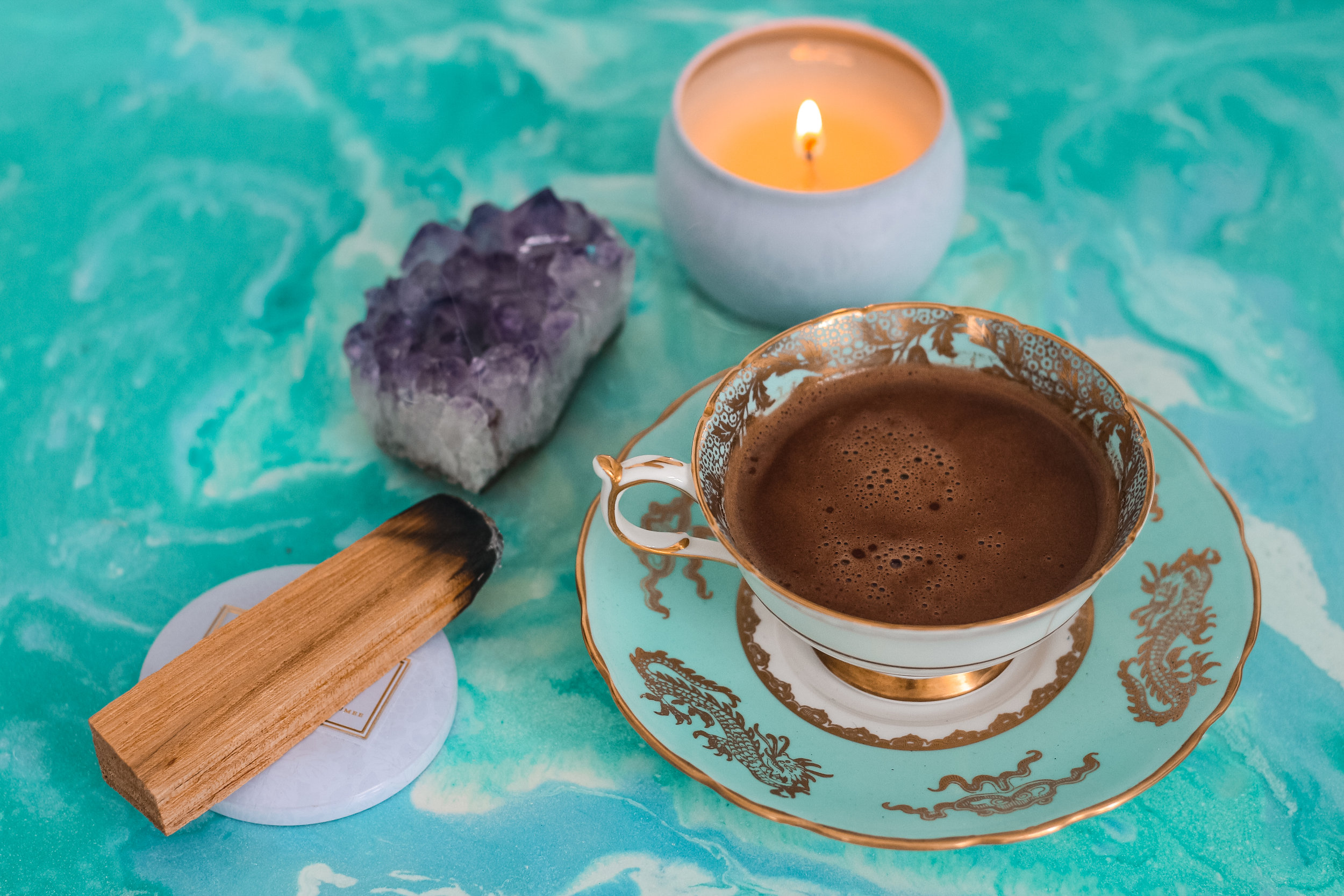 How Do These Items Help you Discover your Inner Magic?
Each month we curate not only the items in A Little Zen Box we also write instructions on how to use them and how to incorporate them into a monthly self care routine. Each month you can expect to try new items and learn new rituals all aimed at connecting you with your inner magic. Plus, you get all of this for up to 60% off the price of buying each of them separately.
Join the list. After an unbelievable launch, A Little Zen Box is now only available on a first come, first serve basis. Each box is of extraordinary value. We consciously choose the theme and contents of each one, and only make a limited quantity each month, reserved for our exclusive tribe. Lucky for you, the list is OPEN for 24 hours only! Don't miss out, or you will need to wait until our next opening.
CURIOUS ABOUT WHAT OTHER BOXES LOOKED LIKE?
One of our most recent boxes was all about making herbal infused sprays! We made a Protection & Cleansing Spray, a Prosperity & Abundance Spray and a Self Love & Passion Spray. With A Little Zen Box, we learned how to use herbs, alcohol and crystal chips to make sprays to change the energy of a room.
What We Have Created So Far!
So far, we've created so many new rituals to bring to your monthly self care routine including:
A Manifestation Altar Kit to create the ultimate sacred space in your home

Meditation Starter Box to give you all you need to jumpstart you meditation journey

A Self Care & Self Love box filled with all you need to love yourself more deeply.

An Intuition Development box jam packed with techniques and tools to help you deepen your connection with your intuition.

Tools & Rituals to explore your Root Chakra, helping you stay more focused and grounded.
A entire A Little Zen Box box dedicated to unblocking and healing your Sacral Chakra, allowing you to better connect with your creativity and sexuality.
A Crystal Grid Start Kit to help you create 4 crystal grids to bring more peace, prosperity, love and protection into your life.

Plus many, many more!
Hurry! Sign-Up for this Exclusive Offer:
Since a LIMITED quantity of Little Zen Boxes are made each and every month, be sure to
join our waitlist! You'll be notified on a FIRST come, FIRST serve basis when the boxes are ready.
Monthly subscription -$39 per month.